Put Your Banner Here for FREE !
Saturday, January 28, 2012 | 12:55 AM |
0 comments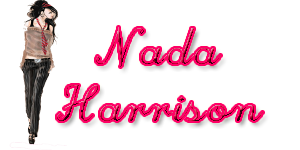 Hello haters and fakers
♥
Are you a Malaysian? Are you a blogger? Are you a blog maniac?
If all yes, you come to the right place. Many people blog because they want to tell what's going on in their life. But of course they want people to read their side of the story. So what better way to promote your blog than putting

YOUR BANNER FOR FREE

.
Yeah, you heard what I said and its the TRUTH. So are you interested? Good.
So you must follow this terms and conditions:-




1.

You must follow this Nada Haris

and this

Nada Kun
2.

Then you leave your url blog and your url banner at the comment entry.




3. You're done!
Your banner will be publish until 3 days and then it will be terminated! muehehehe. Depend on this owner blog k :) Any anons, haters, fakers are welcome to click Ctrl+W :)
IF YOU DON'T FOLLOW THE STEPS ABOVE, YOUR APPLICATION WILL BE IGNORED. THANK YOU :)
Older Post | Newer Post